How to make tokoroten ところてんの作り方
It is the food which I stew agar-agar and cool agar pawn and hardened.
心太=ところてん=Tokoroten=Gelidium jelly
天草=てんぐさ=Tengusa=Gelidium
If agar-agar is available, I can very easily make it.
☆Ingredient☆
15g・・Gelidium
1000cc・・Water
7.5cc・・Vinegar
Tokoroten of approximately 450g (as for for four people) was completed with this quantity.
But the quantity of the completion changes by squeeze condition of dish simmered in heat and gelidium when I dissolve it.
Tool・・Colander、The strainer that eyes are smaller than a colander、The container which strengthens Tokoroten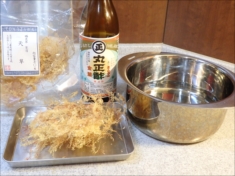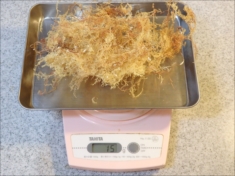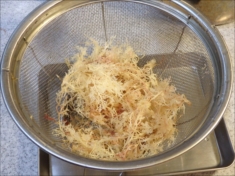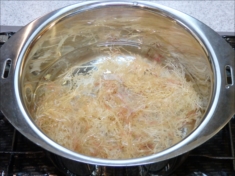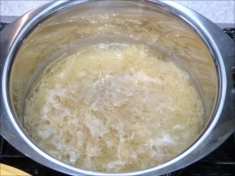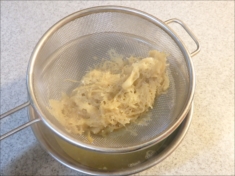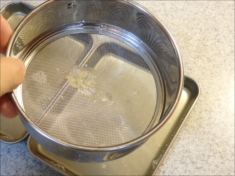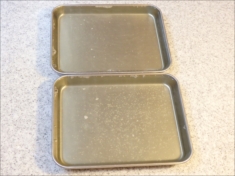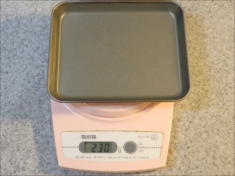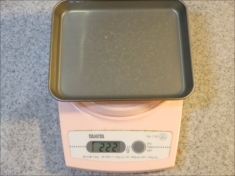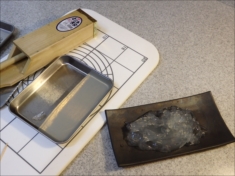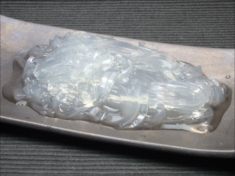 How to make tokoroten
◇I wash Gelidium in water.
◇I add water, Gelidium, vinegar to a pan and put it on the fire.
◇I set a kitchen timer at 40 minutes.
◇If hot water is boiled, I prepare heat in a state so that a pan boils to a static crab with bubbles.
◇I catch a loosening bubble.
◇I try to warn stew addition and subtraction finely since I begin to stew it, and it was past 30 minutes.
◇If I scoop Tokoroten liquid and seem to begin to harden, it is stew completion.
This making certain is difficult at the start.
◇I filter Tokoroten liquid through a colander and share it with Gelidium and tokoroten liquid.
Let's squeeze it if we seem to be able to squeeze tengusa then.
◇I prepare a caliber cooling Tokoroten and filter tokoroten liquid through a waist device.
◇If after paying a caliber, a bubble of the sky seems to loosen, I catch it.
◇I cool tokoroten at normal temperature.
◇I cool it with the refrigerator if I get a craze for bony parts of Tokoroten.
◇If Tokoroten gets cold, I cut it into long pieces.
◇I hang black syrup and mixture of vinegar, soy sauce and sugar in Tokoroten and eat.
How to eat Tokoroten
☆Because there was not the size that a container to put Tokoroten in was just right, I used two bats of 12cmx15cmx1.5cm.
It is thin and can cut Tokoroten for the feeling that the tokoroten gaud is enough for when I settle it for thickness of around 2-2.5cm.
☆If Tokoroten runs black honey and eats, it is the mysterious ingredients that it is to a side dish if I hang mixture of vinegar, soy sauce and sugar in the dessert and eat.
Tokoroten is very low-calorie food called 2kcal around 100 g.
It is good to adopt Tokoroten to weight-watching snacks.
◇Smartphone site♪◇
関連コンテンツ
I will eat tokoroten by various seasonings if I can make tokoroten from Gelidium How to make Tokoro・・・