Seiro &Mushiita せいろと蒸し板
It is a bamboo steamer is to use good when steamed in Japanese cuisine.
The bamboo steamer has Japan bamboo steamer and Chinese bamboo steamer.
和せいろ(Wa seiro)・・Japan bamboo steamer
中華せいろ(Chuka seiro)・・Chinese bamboo steamer
Japan bamboo steamer might depth as compared to the Chinese bamboo steamer.
Seiro There are also those made of bamboo, cedar, cypress, of course, price is different.
Put the material in Chinese bamboo steamer, once up steamed, it is as it is convenient to be able to put out on the table.
In accordance with the size of the Chinese bamboo steamer, and to prepare a poacher, because storage space is also required, it is very.
What is useful when such is mushiita.
Mushiita There are holes in the middle
And put mushiita on top of the pot you can use to place a bamboo steamer on it.
Mushiita I'm using is a steaming plate 29cm of Shoho.
横浜中華街 照宝(Yokohama Chinatown Shoho)
I am using a Chinese bamboo steamer of 24cm of cedar and bamboo 15.5cm of Tensyan.
天山(Tensyan)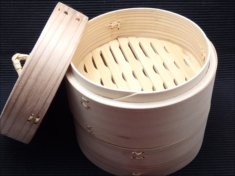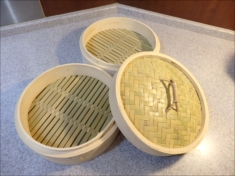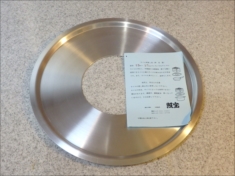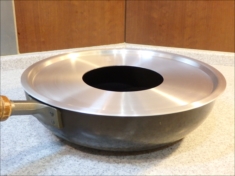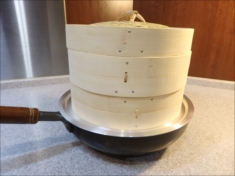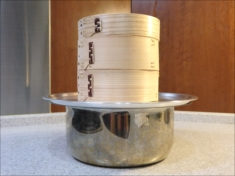 Chinese bamboo steamer 15.5cm is a good size to the side dishes for one person.
Even to make steamed bread, it was a good size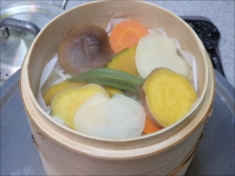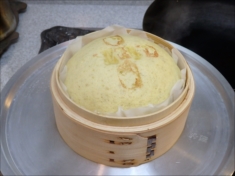 Chinese bamboo steamer 24cm was just good volume on the main use of such first stage soup dumpling, 2-stage vegetables in two servings.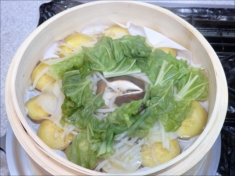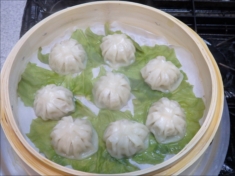 Mushiita is not troubled for storage location, it is very convenient.
However, Chinese storage location of the bamboo steamer is required.
◇Smartphone site♪◇